Vettex Doubleguard Mouthguard Lip Protection - Cardinal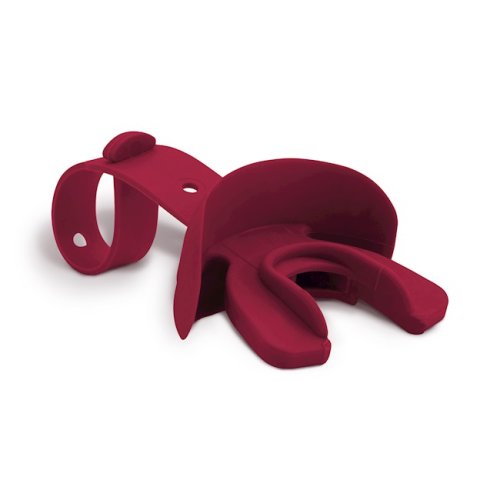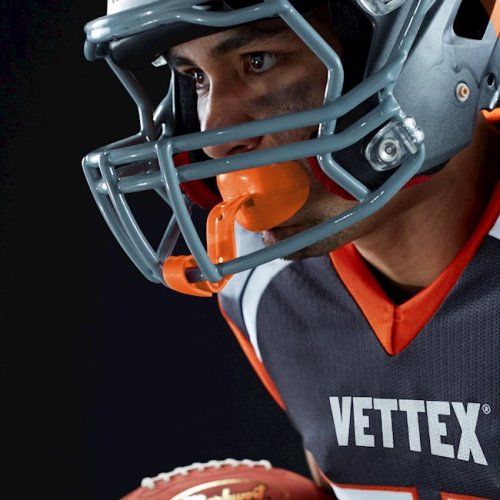 Football mouthguard Vettex Doubleguard with adjustable Strap More
Football mouthguard Vettex Doubleguard with adjustable Strap.
From practice to playoffs, the Markwort Vettex® Doubleguard Mouthguard provides durable protection and maximum comfort so you can forget about your mouthguard and focus on the game. The sleek, no-boil design ensures an easy fit while protecting teeth and lips right out of the package. Two built-in air channels allow for easy breathing and a strap keeps your mouthguard always within arm's reach. Available in 23 colors, they're safe for braces, orthodontics and any contact sport. Athletes in little league to the pros trust Vettex Mouthguards for unflinching strength and comfort, hit after hit and win after win.
Pliable thermo rubber for cushioning comfort
Protects teeth and lips
Two breathing channels for maximum airflow
Custom fitted with double impressions
Highest quality material for greater strength and comfort
One-piece adjustable strap
Dental warranty.