Douglas Back Plate SP 4" High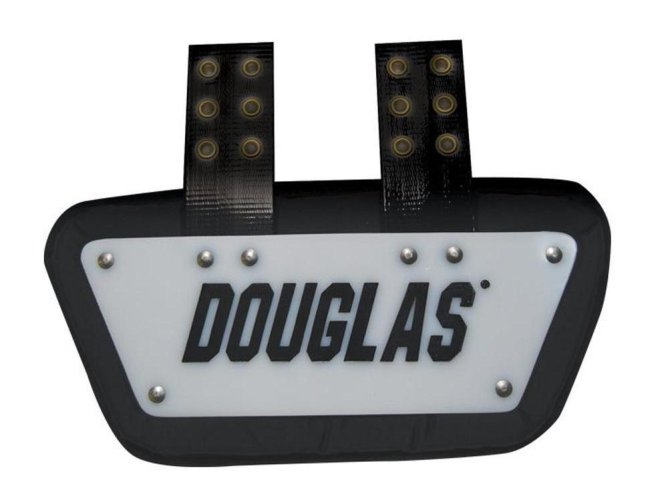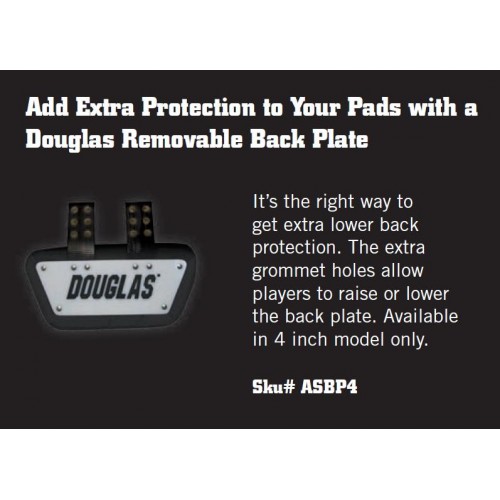 Douglas SP Removable Back Plate 4 inch. Price including mounting screws.
It's the right way to get extra lower pack protection. The extra grommet holes allow players to raise or lower the back plate. It comes standard with Black Bias, but can be customized with a variety of different colors.