Riddell Rival Varsity
- Size: Large 19-20"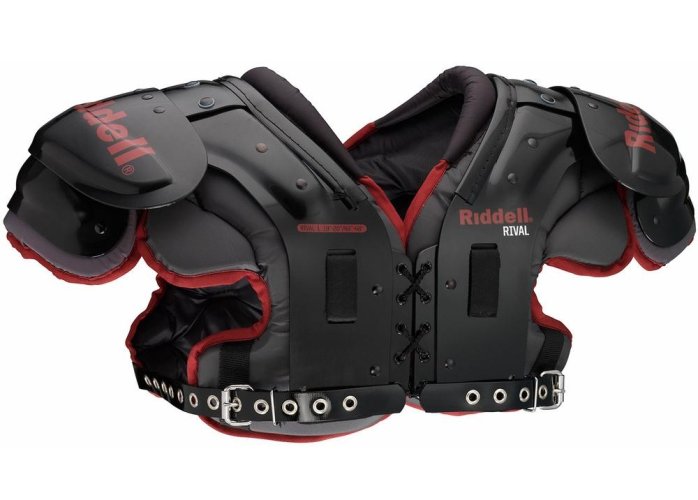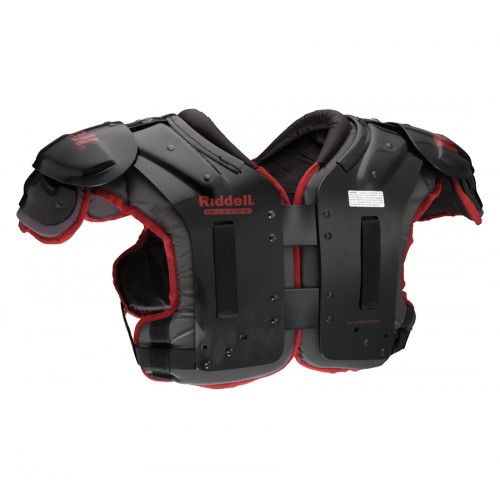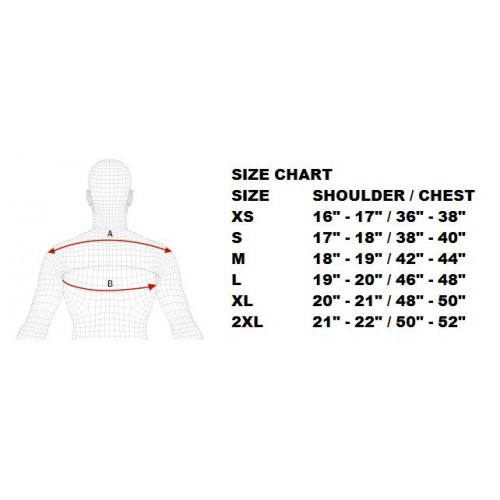 Position: All-Purpose More
Riddell Varsity: All-Purpose
Equipped with corrugated arches, integrated deltoid pads, flat pad design, removable liners and corrugated epaulets. This is a great All Purpose pad for Varsity athletes.Flat Pad Design: Shoulder pad design that sits low across the player´s shoulder, minimizing interference with the rotational range of the helmet. Rigid belts route forces away from the point of impact by converting the entire arch into a large scale, shock absorbing system.
KEY PRODUCT INFORMATION:
1" PVC Belts
Flat Pad Design
Removeable/Adjustable Channels
Removable/Adjustable Deltoid Pads
Streamline Caps
Breathable Body and Shell Vents