Riddell Power SPK+ Skilled - 2024
- Size: Large 19-20"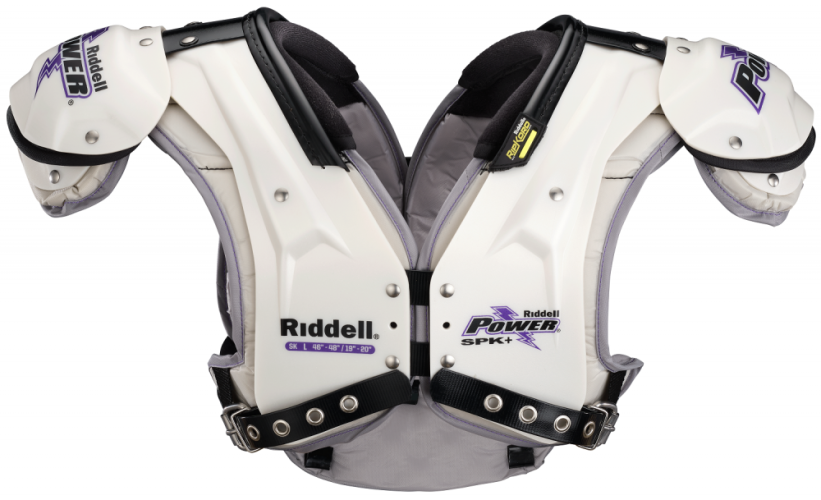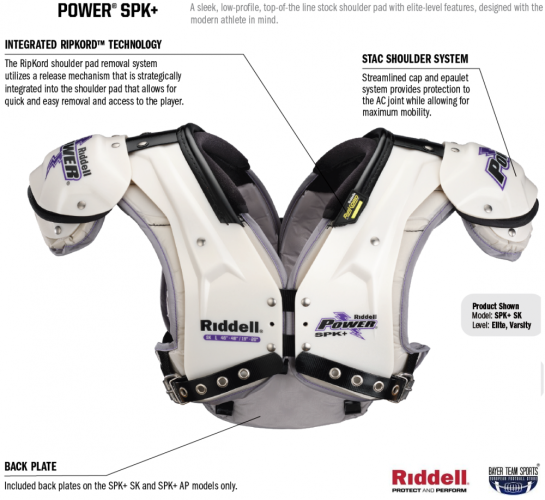 New 2024 Power SPK+ replacing the previous version of Riddell Power SPK+
A sleek, low-profile, top-of-the line stock shoulder pad with elite-level features, designed with the modern athlete in mind.Available sizes: S-XL. 
KEY PRODUCT INFORMATION:
Integrated RipKord Technology: The RipKord shoulder pad removal system utilizes a release mechanism that is strategically integrated into the shoulder pad that allows for quick and easy removal and access to the player.
STAC Shoulder System: Streamlined cap and epaulet system provides protection to the AC joint while allowing for maximum mobility.
Swivel Fronts: Connects left and right side of the pad with swivels.
Back Plate: Included back plates on the SPK+ SK and SPK+ AP models only.