Riddell Phenom AP
- Size: Small 17-18"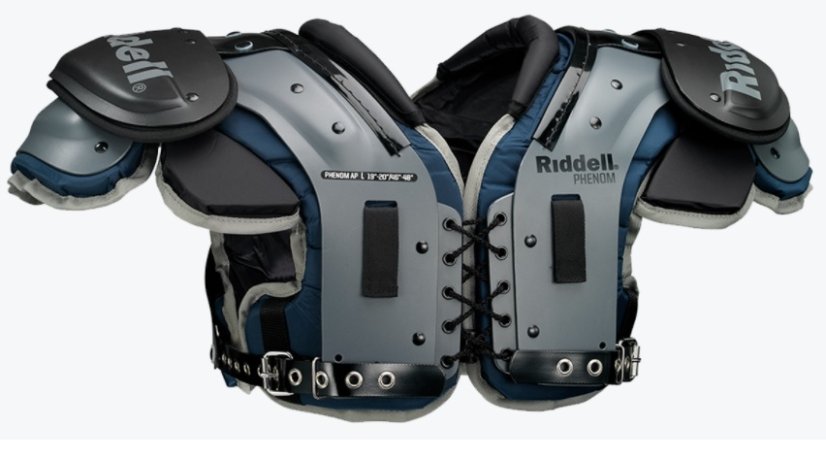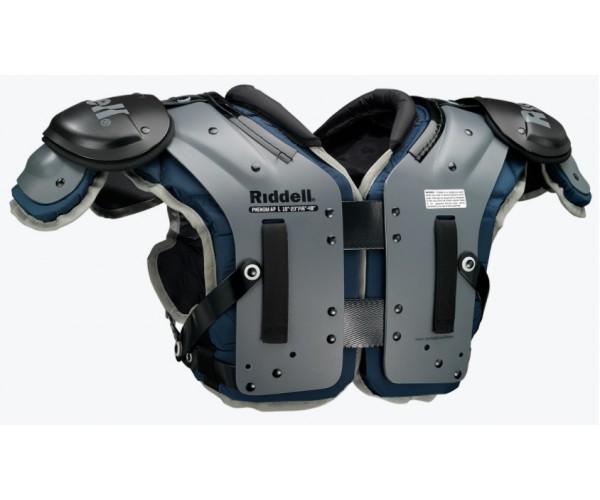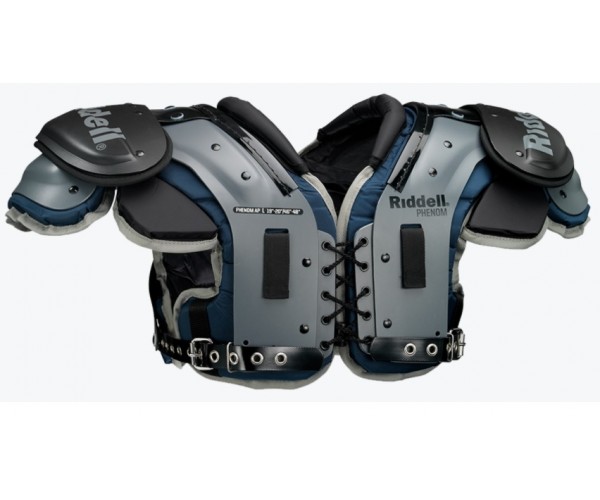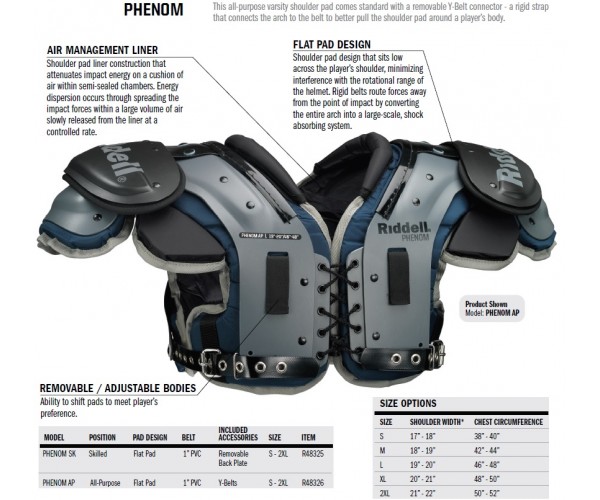 Position: OL, DL, LB, FB More
Size
Availability
Price
Quantity
Small 17-18"
In stock
215,20 €
Medium 18-19"
In stock
215,20 €
Large 19-20"
In stock
215,20 €
XLarge 20-21"
Not available
Watch availability
215,20 €
2XLarge 21-22"
In stock
215,20 €
PHENOM AP - Recommended Positions: All-Purpose
Flat Pad Design:
Shoulder pad design that sits low across the player's shoulder, minimizing interference with the rotational range of the helmet. Rigid belts route forces away from the point of impact by converting the entire arch into a large-scale, shock absorbing system.
Air Management Liner System:
Shoulder pad liner construction that attenuates impact energy on a cushion of air within semi-sealed chambers. Energy dispersion occurs through spreading the impact forces within a large volume of air slowly released from the liner at a controlled rate.
Removable/Adjustable Bodies:
Ability to shift pads to meet player's preference.
Y-Belts Included 
Integrated Channels