Riddell InSite Alert Monitor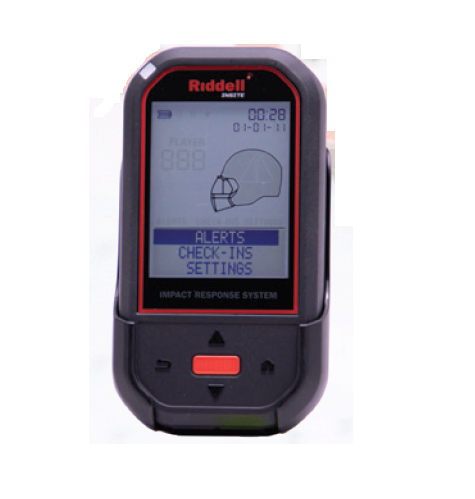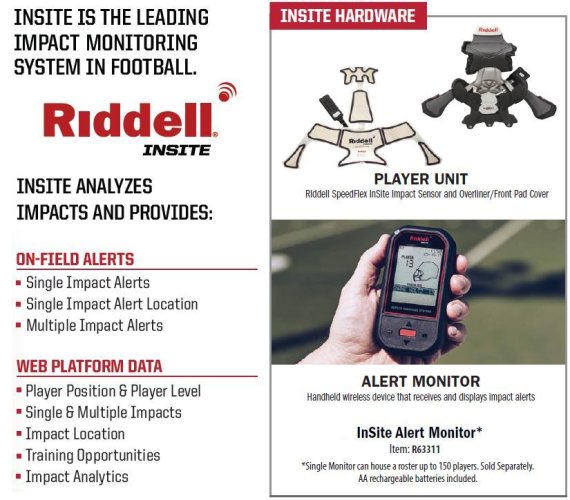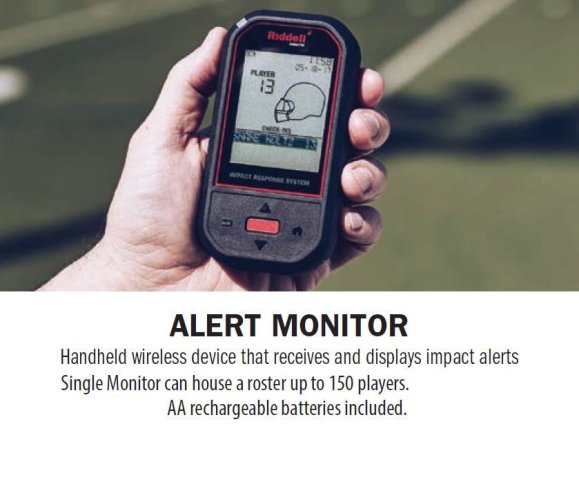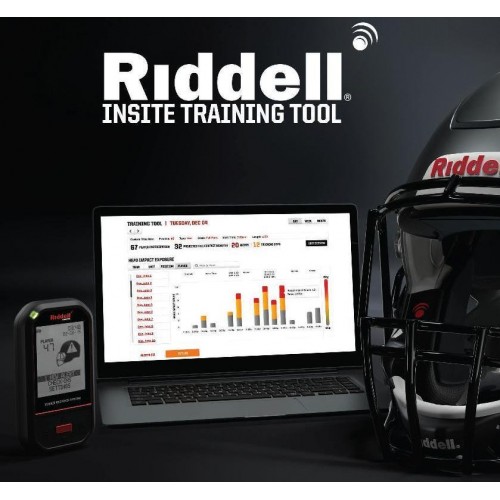 Handheld device that receives alerts from the player helmet More
Riddell InSite is comprised of three easy-to-operate parts, designed to accommodate up to 150 players:
ALERT MONITOR
handheld device that receives alerts from the player unit, signaling to sideline staff with a blinking light, vibration and/or audio signal that head impact(s) have occurred that exceed impact thresholds.
PLAYER MANAGEMENT SOFTWARE (FOR PC AND MAC)
software suite that sideline staff uses to assign equipment to players and to download historical instances of over exposure. It also transfers and archives alert information on a computer and can be used to setup and maintain equipment assignments for one or more teams.
WHAT INSITE MEASURES AT IMPACT:
InSite computes HITsp, an advanced head impact exposure metric encompassing effects of linear and rotational acceleration, duration and location into a single measure of head impact severity. This composite measurement is more sensitive to diagnosed concussions than any other impact severity metric currently available.
Accessories (3)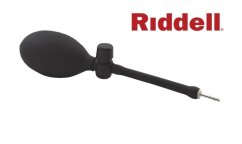 Rating value is 5 of 5
In stock
19,90 €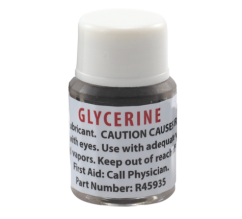 Rating value is 5 of 5
In stock
6,90 €
For lubrication of helmet valves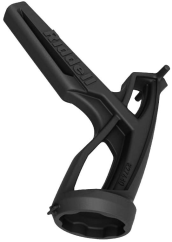 Rating value is 5 of 5
In stock
12,90 €
Riddell Quick Release Tool Universal Black