Wilson GST Leather Official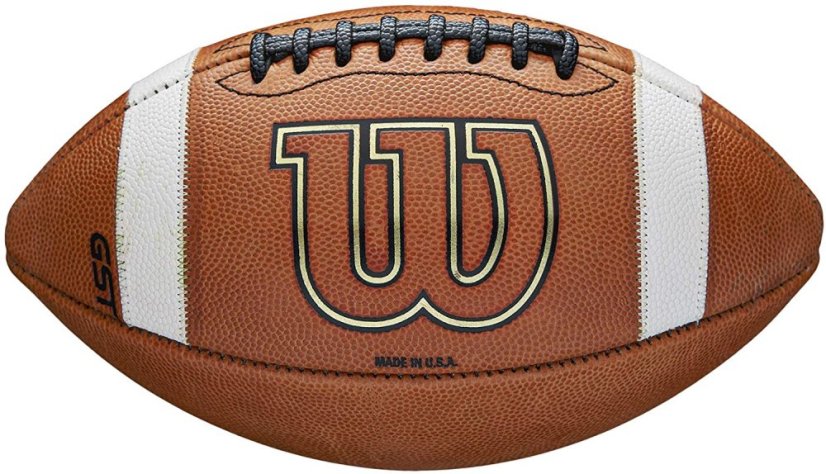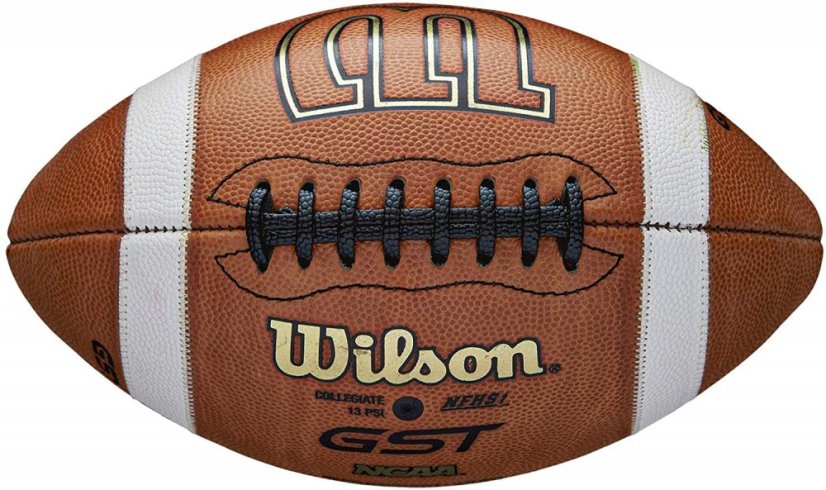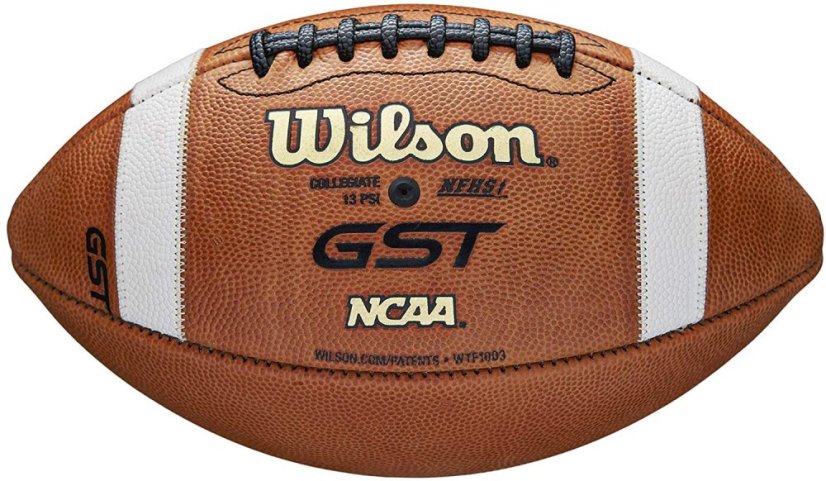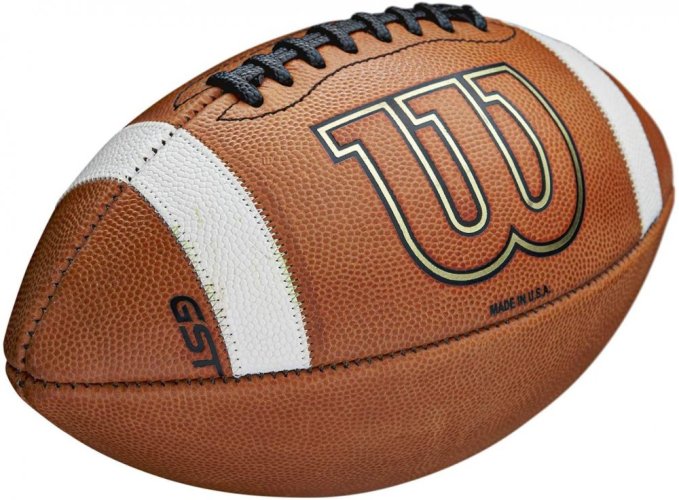 Description:
Featuring an updated modern visual design preferred by today's generation of talent, the Wilson GST football is the official ball of over 180 NCAA programs and 41 high school football state associations. The GST is the only football to offer patented sewn-on stripes and ACL composite leather laces for enhanced accuracy and ball security. Whether choosing Wilson's exclusive Light Leather Formula for a softer feel, or the Dark Leather Formula for a more firm traditional feel, the GST always delivers one-of-a-kind game saving technology. Wilson is the #1 name in football with the best-selling game footballs in the country, the Wilson GST.
Features:
MODERN DESIGN: A new visual design combines signature GST performance with a new look for a new generation of talent.
SPECIALIZED LEATHER FORMULAS: Wilson's Light Leather Formula is the softest football leather on the market making a unique feel that's easier for your fingers to sink into for more control, while Wilson's Dark Leather Formula provides a firmer, traditional feel that is preferred by the pros.
PINPOINT ACCURACY: Patented sewn-on stripes are composite material instead of paint and provide 82% more grip to aid release for more accurate throws.
UNRIVALED CONTROL: Patented Accurate Control Lacing (ACL), which is pebbled instead of smooth, provides 174% more grip in all conditions.
HANDCRAFTED IN THE US: The same skilled craftspeople that make every NFL leather football also make every leather GST, resulting in unmatched quality craftsmanship.
OFFICIAL SIZE: Available in Official size ideal for college and high school age 14+.
Specs: 
Product SKU(s) WTF1003B
Cover Construction Leather
Ball Stripe Sewn-on
Series GST
Approved By NCAA, NFHS