Fisher 5-Man Big Boomer Sled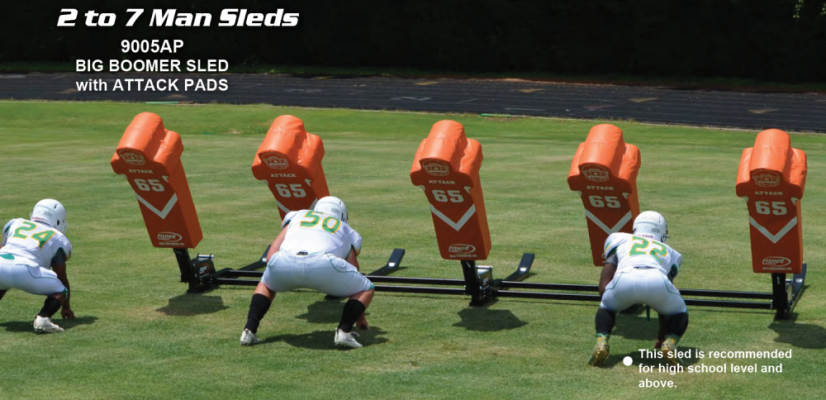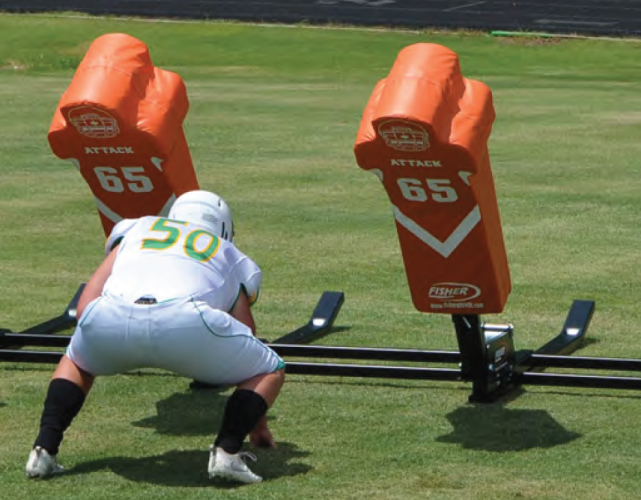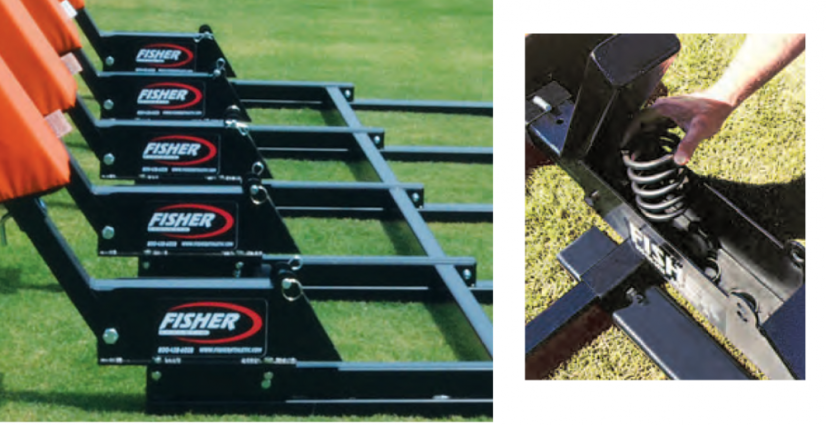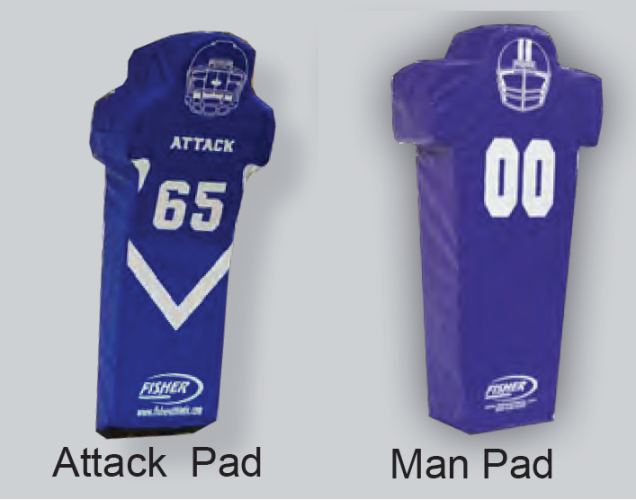 Boomer Fulcrum Sled: 
Fulcrum: (Webster's definition)
a) the support about which a LEVER turns.
b) one that supplies capability for action.
Quite simply put, this is the perfect definition for the perfect sled.
Realistic fulcrum pivoting action conditions your players to achieve leveraged power over an opponent without losing their balance
The only sled that is completely adjustable
Adjust spring tension, pad height and angle
Expandable:
Individual components allow stations to be added as the need arises.
Basic sleds can start with 2 man capability and expanded as you desire.
A 5 man sled can be easily broken down to a 2 and a 3 man sled.
Blocking units:
Each individual blocking unit is made up of "pigs" and pads. The "pig" is constructed with a high strength ¼" steel plate, double welded for maximum strength and durability.
The "pig" attaches to the steel chassis and is fully adjustable.
Our exclusive spring tension adjustment is an integral part of each "pig".
The pad fits onto the "pig" and is fully adjustable.
Pad construction and options:
Each Boomer sled pad's core is built from high density, 100 lb., impact resistant foam.
Durable, 18 oz. vinyl covers are then double and triple stitched to withstand harsh weather and years of hard use.