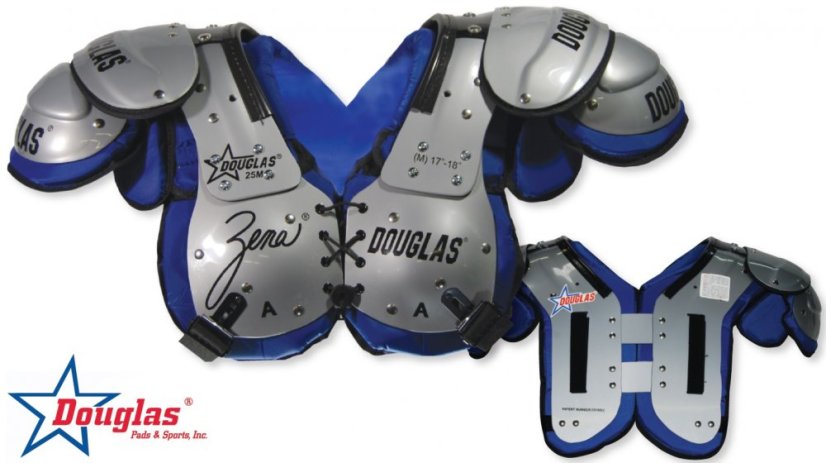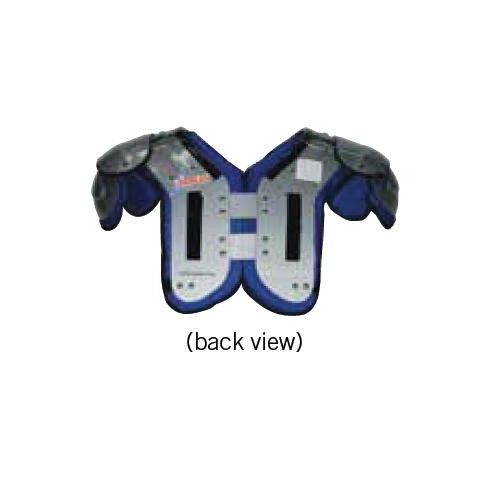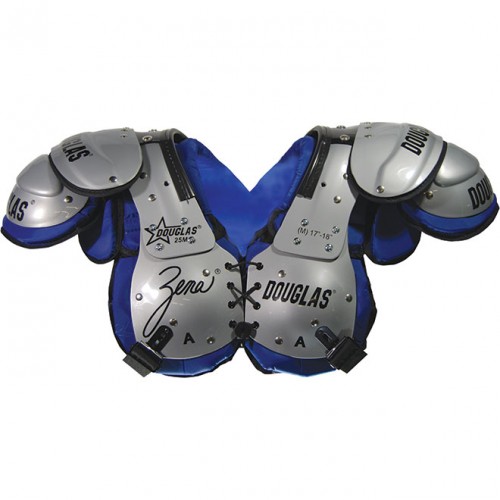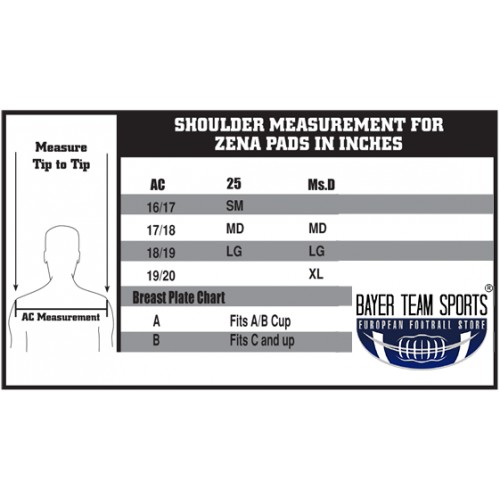 For Women; QB, RB, WR, DB, LB, K More
| | Size | Availability | Price | Quantity | |
| --- | --- | --- | --- | --- | --- |
| | Small - Breast Plate Size A | In stock | 199,90 € | | |
| | Small - Breast Plate Size B | In stock | 199,90 € | | |
| | Medium - Breast Plate Size A | In stock | 199,90 € | | |
| | Medium - Breast Plate Size B | In stock | 199,90 € | | |
| | Large - Breast Plate Size A | In stock | 199,90 € | | |
| | Large - Breast Plate Size B | In stock | 199,90 € | | |
Douglas ZENA 25 Women Series
Douglas Zena 25 is the most versatile pad offered in our Douglas Zena line. Its low profile, light weight construction caters to all skill positions. Is recommended for the qb, running backs, wide receivers, defensive backs, line backers, and kickers.
After 5 years of use and feedback from players around the world who have worn Douglas Zena pads, has redesigned the series. The cushions have been streamlined to fit closer to the shell, reducing the bulk and weight. The "QB" series has been eliminated and replaced with the versatile Zena "25" series, introducing a true multi-position style pad. The belt and buckles have been removed, and now offers a cantilever pad in the Douglas Zena series.
DOUGLAS has incorporated the same Air-Management, protective properties in the Douglas ZENA series that has made DOUGLAS the leader in the professional and collegiate ranks. The "patented" breast plate assembly allows a fit for all players, and are adjustable up and down. The anatomically designed pads specifically contour to fit a woman's body. It is important that women athletes understand they now have a "choice" in innovative shoulder pad protection other than those available in the industry. Needed to order shoulder pads are a players height, weight, position and bra cup size.