Douglas SP FF17-CANT
- Size: XSmall 16-17"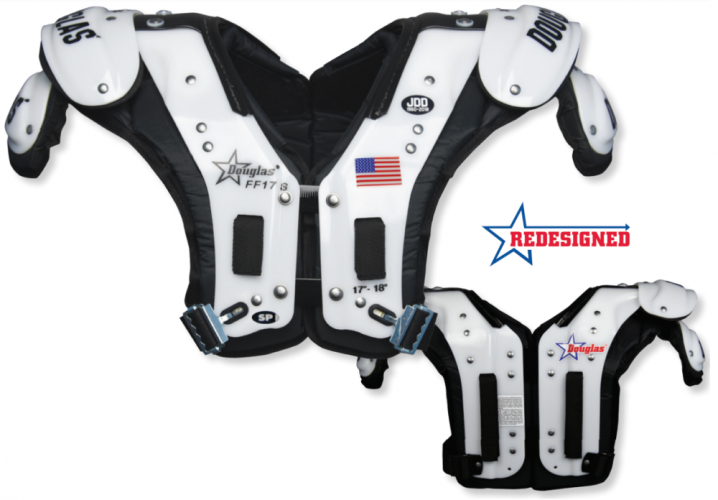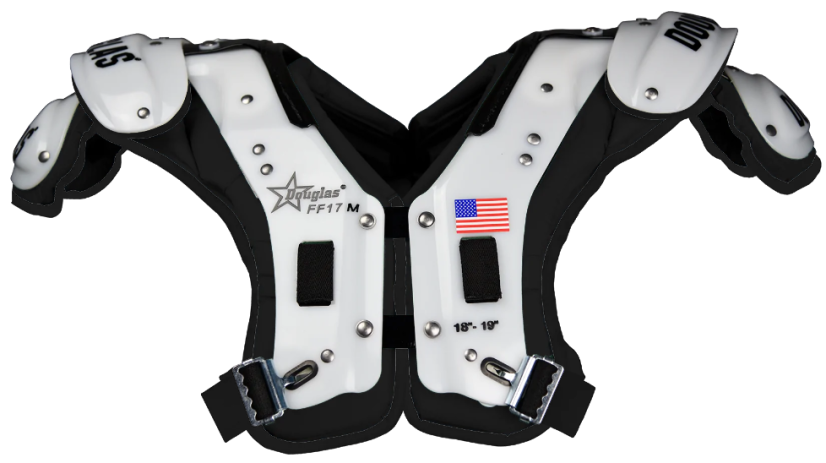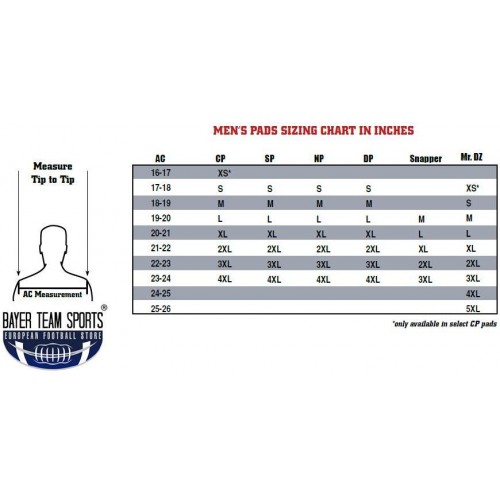 Position: QB, WR, RB, DB, K, P More
Position: QB, WR, RB, DB, K, P
FF17 is the ultimate Skill Position pad. With its streamline arch design, Super Shaved SC-18 Epaulets, and Junior Reverse Cups, it gives the positions of QB, WR, RB, DB, K, P, the ultimate range of motion for passing, catching and the flexibility to help make football moves.
This lightweight pad, with a ¾ inch Air-Management Main Body Cushion, along with the ½ inch Removable Channel System, provides the best combination, for dispersing the energy of the big hits that come along in the game of football. 
Weight approximately 3.75 lbs (1,7 kg).
The SP line is Douglas' original pro style pad. With nearly 14 years of production under its belt, the SP Series still remains the best priced Dual Air Cushion System shoulder pad available on the market. Douglas makes all SP's with similar specifications to the Custom Pro Pad. All SP cushions have been hand tailored to accent the front axillary pads effectively reducing arm restriction across the front of the body. This allows players a fuller range of motion.