Douglas SP 69
- Size: Large 19-20"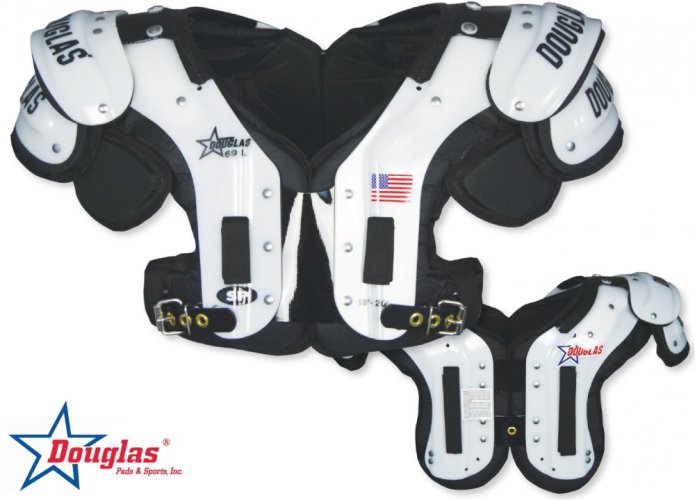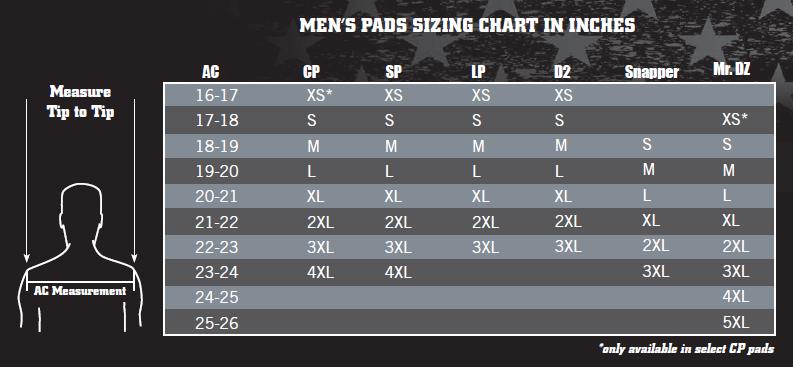 Position: All-Purpose More
For Multi Position.
About the SP 69 This flat, low profile shoulder pad was designed to offer maximum range of motion and flexibility without giving up the protection. Its cut-away arch design, super shaved SC-18 flaps, and reverse cups make this shoulder pad the most streamlined and most lightweight design on the market. Weight is approximately 4.2 lbs.
The wider neck allows a greater field of vision.
Flat design gives a low-profile fit to enhance performance, increase arm mobility
Extra Wide neck helps with mobility and range of motion
Air Management system uses the open cell foam of the shoulder pad and utilizes thousands of air cells to disperse the impact of energy to a wide area for less shock to the body
Through 100% urethane open cell foam covered by lightweight nylon, this pad succeeds at reducing pad weight while providing extra protection
Uses top shock absorbing flat pads, plastic load spreaders, and energy dispersing enclosed open cell foam to protect you from high and low velocity impacts on the field
The SP series is built the same as the CP line, but simply comes in the standard colors
Weight: 4.2 lbs