Douglas Destroyer-2 M50
- Size: XLarge 20-21"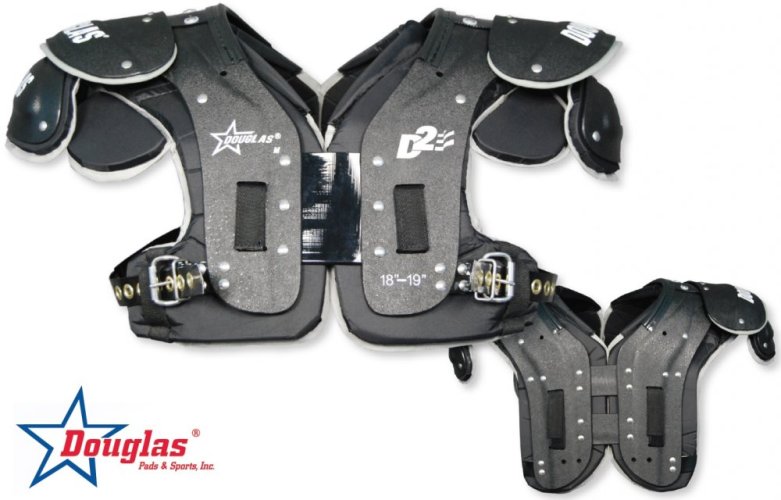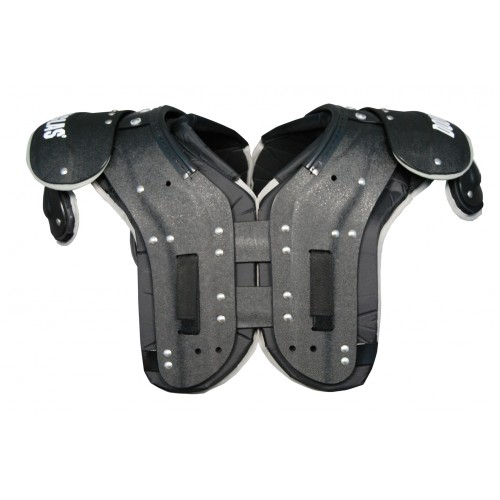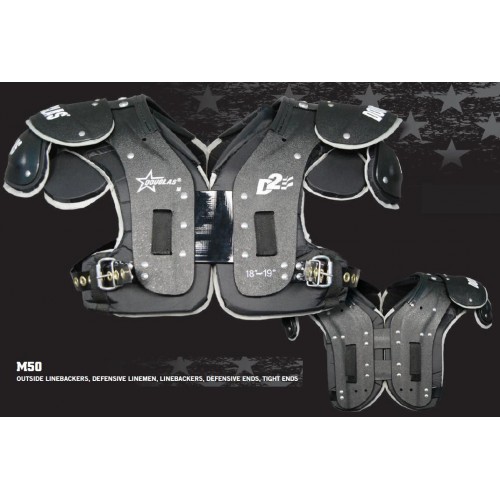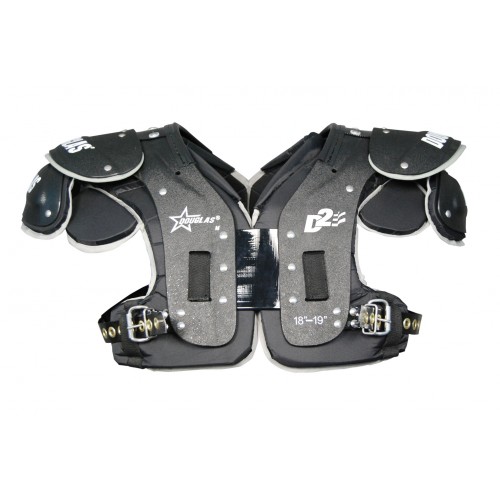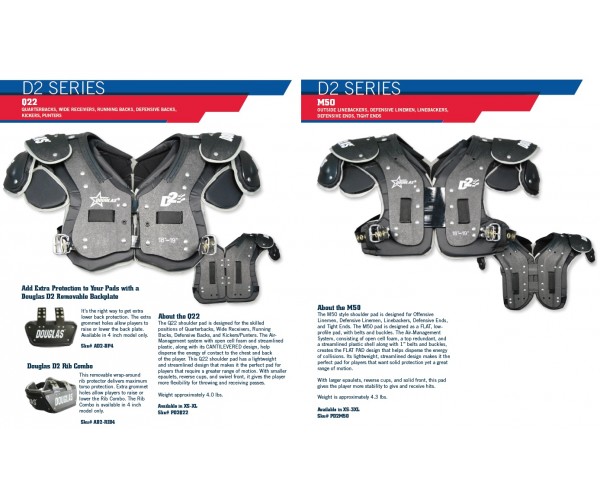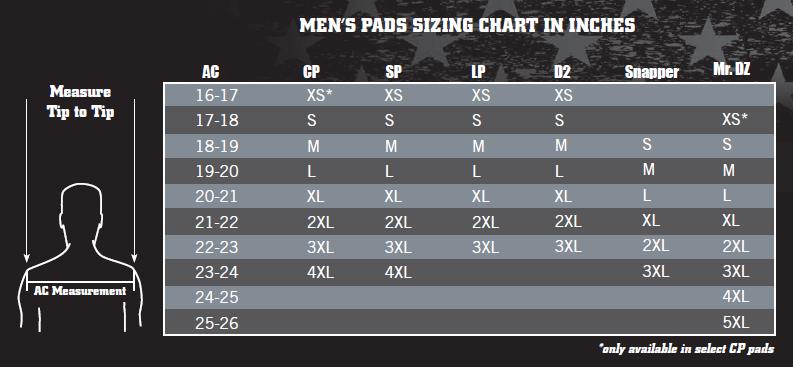 Position: DL, LB, DE, TE More
PROTECTION AT AN AFFORDABLE PRICE
Entry level shoulder pads designed with the industries leading Air-Management protection system.
Designed For: Linemen, DL, LB, DE, TE
The M50 style shoulder pad is designed for Offensive Linemen, Defensive Linemen, Linebackers, Defensive Ends, and Tight Ends. The M50 pad is designed as a FLAT, low- profile pad, with belts and buckles. The Air-Management System, consisting of open cell foam, a top redundant, and a streamlined plastic shell along with 1" belts and buckles, creates the FLAT PAD design that helps disperse the energy of collisions. It's lightweight, streamlined design makes it the perfect pad for players that want solid protection yet a great range of motion. With larger epaulets, reverse cups, and solid front, this pad gives the player more stability to give and receive hits. Weight is approximately 4.3 lbs.
Accessories (2)