Douglas CP Snapper
- Size: S MR.Dz 18-19"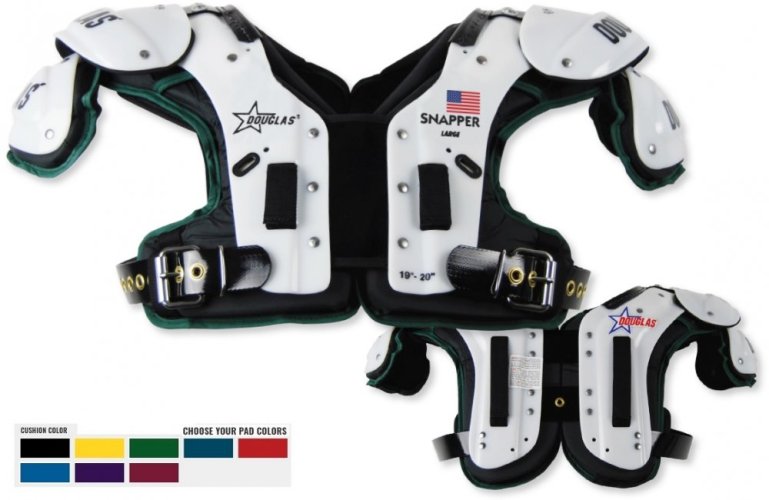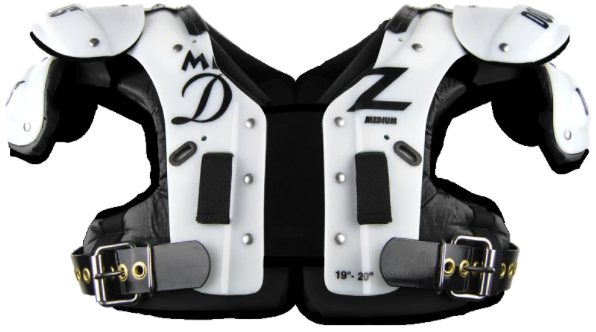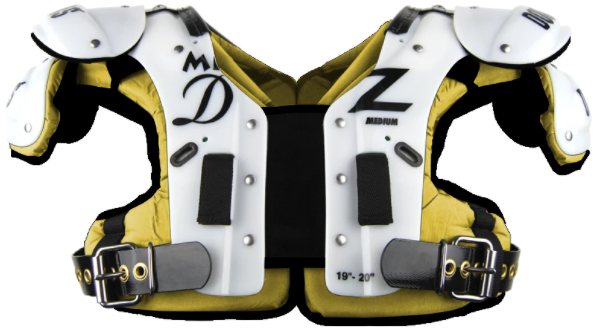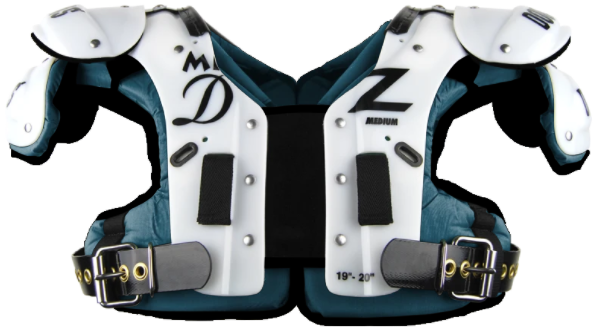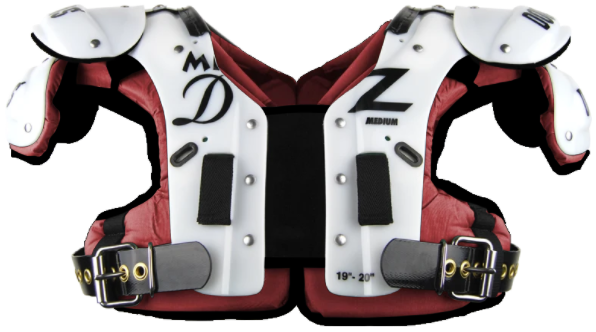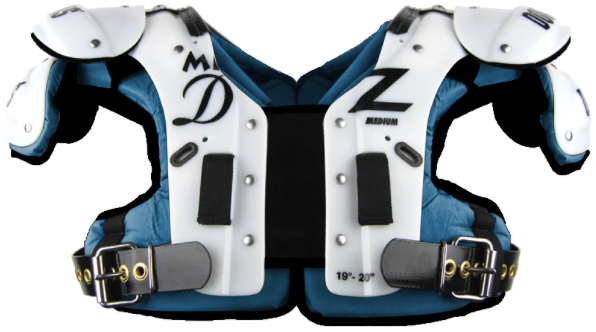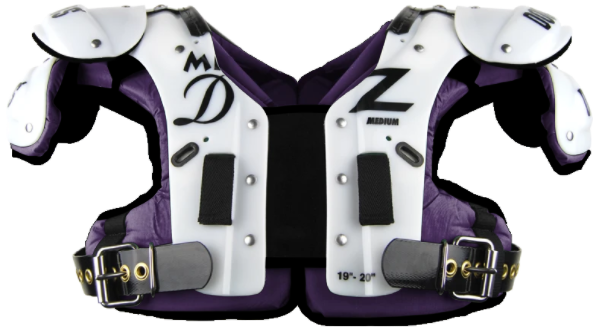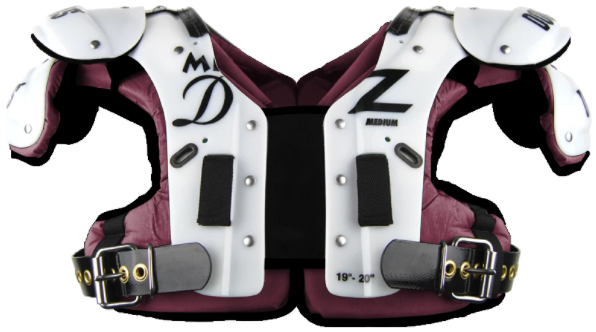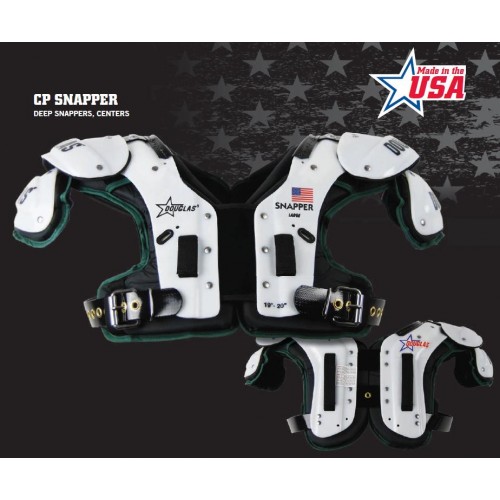 Position: Snappers, Centers More
Douglas Custom Pro Series
Deep Snappers, Centers
Deeper, open neck design eliminates the choking effect snappers can experience with standard issue pads.
Pads are designed so they won't interfere with the helmet, providing a greater field of vision when snapping.
The low-profile fit gives centers increased shoulder and arm mobility.
Air Management Technology
The protective padding (cushion) of the shoulder pad is made of open cell foam. Within the foam are thousands of tiny air cells. By adhering the outer fabric to the foam, a sealed environment is created trapping the air inside of the cushion. When an outside force is exerted on to the shoulder pad shell (load spreader), the force causes the shell to push on the cushion, forcing the air to move within the cells of the foam out 360 degrees, thereby lessening the blow from being felt straight in to the point of impact. There is a much wider area of dispersion, resulting in less trauma to the body