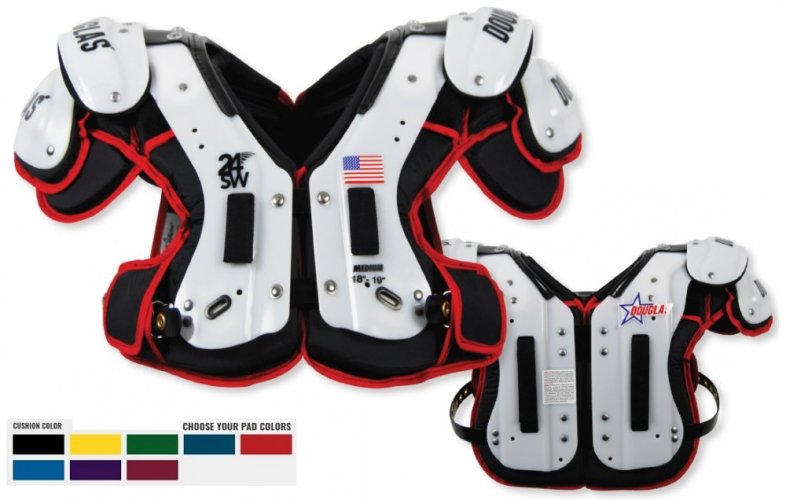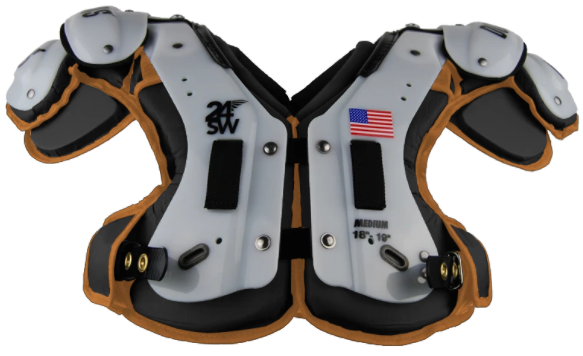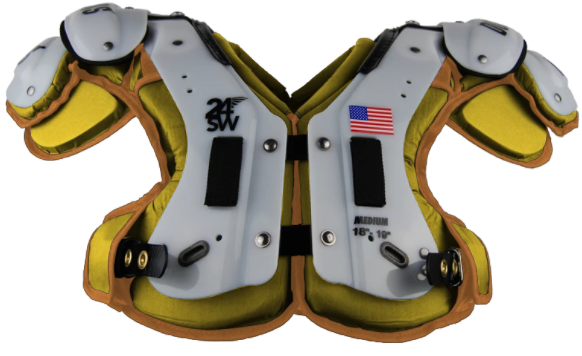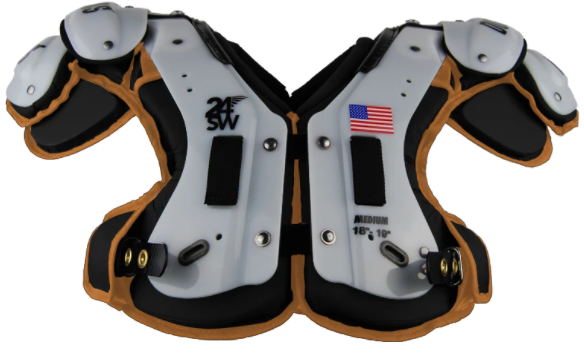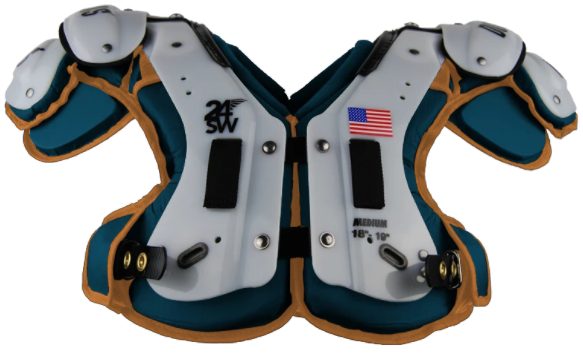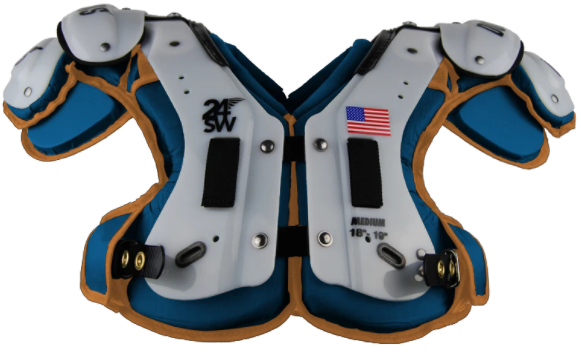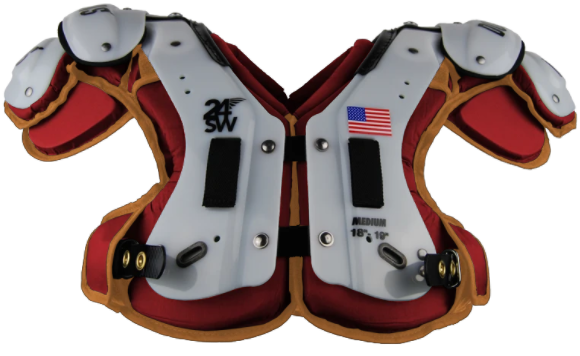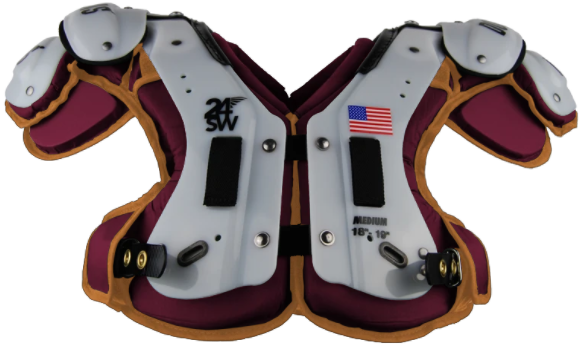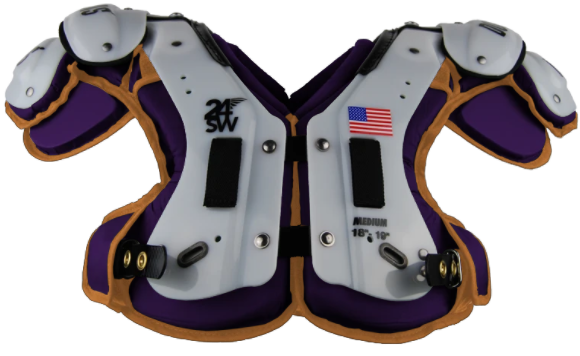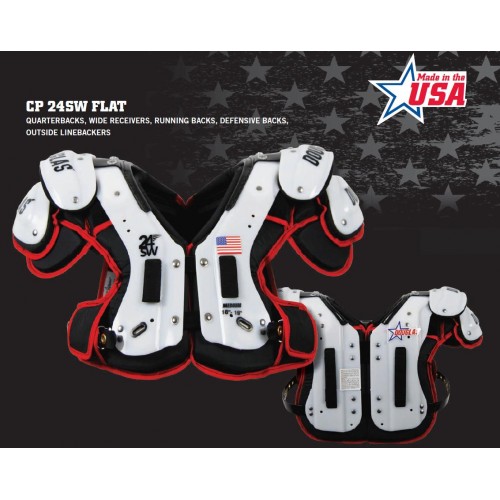 Position: WR, RB, DB, LB More
| | Size | Availability | Price | Quantity | |
| --- | --- | --- | --- | --- | --- |
| | XSmall 16-17" | Delivery 15-35 working days | 639 € | | |
| | Small 17-18" | Delivery 15-35 working days | 639 € | | |
| | Medium 18-19" | Delivery 15-35 working days | 639 € | | |
| | Large 19-20" | Delivery 15-35 working days | 639 € | | |
| | XLarge 20-21" | Delivery 15-35 working days | 639 € | | |
| | 2XLarge 21-22" | Delivery 15-35 working days | 639 € | | |
Douglas Custom Pro Series for
Quarterbacks, Wide Receivers, Running Backs, Defensive Backs, Outside Linebackers
Another great low profile FLAT pad for multiple positions.
The cut-away shell design delivers maximum flexibility to give players ultimate mobility.
The Super Shaved-SC-18 and Reverse Cup combination make for one of the most lightweight, streamlined skill pads on the market!
Air Management Technology
The protective padding (cushion) of the shoulder pad is made of open cell foam. Within the foam are thousands of tiny air cells. By adhering the outer fabric to the foam, a sealed environment is created trapping the air inside of the cushion. When an outside force is exerted on to the shoulder pad shell (load spreader), the force causes the shell to push on the cushion, forcing the air to move within the cells of the foam out 360 degrees, thereby lessening the blow from being felt straight in to the point of impact. There is a much wider area of dispersion, resulting in less trauma to the body