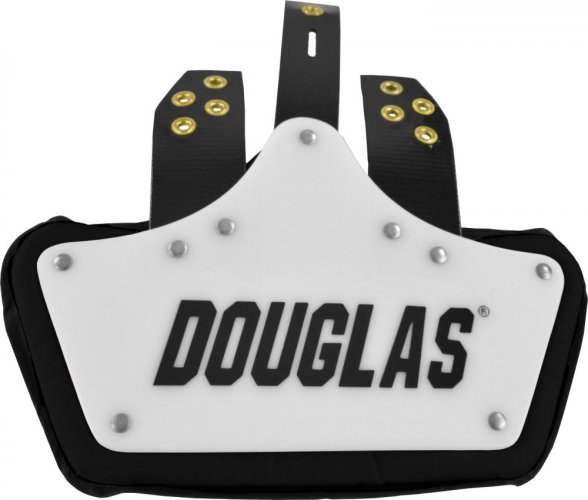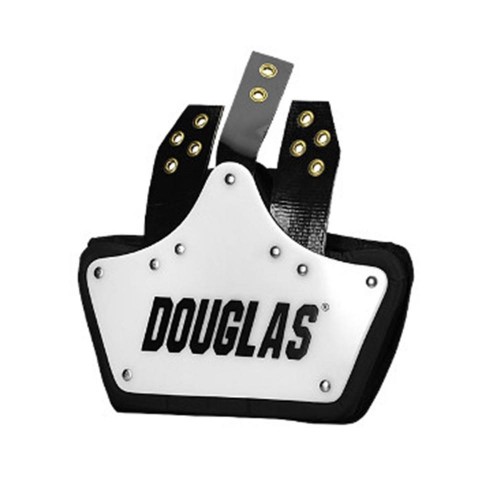 Douglas Mr.DZ / 69 back plate. Price including mounting screws.
It's the right way to get extra lower pack protection. The extra grommet holes allow players to raise or lower the back plate. It is contoured to filll the gap of the :curved" plastic of the Mr. DZ arch. Mr. DZ Back Plate fits Mr.DZ, Snapper, and CP69 model shoulder pads. It comes standard with Black Bias, but can be customized with a variety of different trim colors.
For use on CP & SP series pads.  Modifications may be needed if attached to a different series shoulder pad.